It's that time of year when all the kids go back to school. If you're the parent of a teenager, they might be ready to drive themselves for the first time. One major thing that lingers in the minds of all parents is the safety and wellbeing of their child, so the idea of them driving around alone may be daunting. Teenagers are new on the roads, and often this lack of experience can lead to fender benders and other mishaps.
You may have already done some research about safety and reliability, but we are here to answer the overarching question "Which car is best for teenage drivers?" Luckily, there are a wide array of new safety and driver assistance features available to give them a little extra help, and give you a little more peace of mind.
Which Safety Features to Look For
Don't worry, our automotive experts have assembled a comprehensive list going through some of the best Ford options for your new driver.
Ford is offering new innovations such as the Blind-Spot Information System, a Lane-Keeping System, Pre-Collision Assist, and Park Assist 2.0 that will allow new drivers to be more aware of their surroundings and hopefully help them avoid potential accidents. Ford also offers the MyKey system that gives you control of the safety settings, even when you're not the one driving. This allows parents to guide their new drivers towards safer driving habits. Essentially, you can program different keys to have different restrictions automatically set in place when that key is in use. You can keep the admin key that is used to program new keys, and give your teen a programmed key that has been customized to your preferences.
The MyKey system can automatically employ driver-assist features that can help protect the user. It can also provide a seatbelt reminder to encourage everyone to buckle up. You can also select specific speed limits, so if the driver goes above this, it sends them a warning message. Additionally, the audio system can be programmed to only reach 45% of the maximum potential volume, so that your teen doesn't get too distracted by loud music.
Safety is obviously a top priority as a parent. Here is our list of the 5 safest Ford cars and SUVs for teenage drivers to help you make an informed decision.
Ford Edge (2014 or newer)
Starting at: $10,000
View Inventory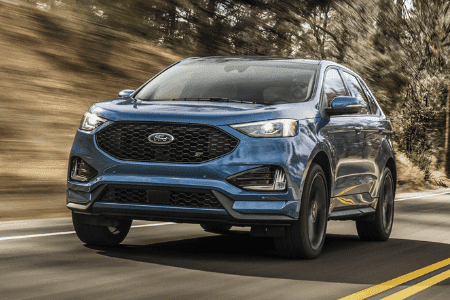 The Ford Edge won the title of a 2020 Top Safety Pick from the IIHS, because it offers such an advanced degree of protection through its complete suite of safety features. When it's equipped with the optional LED Headlights, this beauty has all the tools it needs to protect your new driver. The newer models of this SUV have Ford Co-Pilot 360 Technology that is always looking out for your fresh driver. This suite of driver assistance features exemplifies safety and security. This system includes a Lane-Keeping System that alerts the driver when the system senses that the vehicle might be straying out of the center of the lane, helping to cut down on distracted driving.
Ford Escape (2018 or newer)
Starting at: $9,300
View Inventory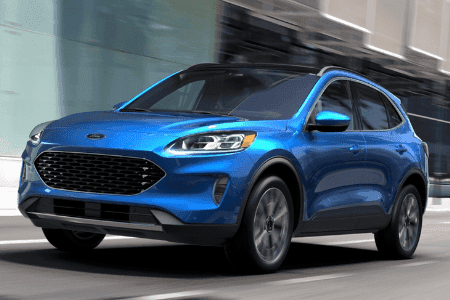 The new Ford Escape was also named an IIHS Top Safety Pick for 2020, receiving the highest possible scores on crash testing, but the model has been excelling in the safety category since the 2018 model debut. The National Highway Traffic Safety Administration gave it an excellent five-star overall rating in 2018, but the newer models incorporate even more safety features. For example, the 2020 model incorporates Evasive Steering Assist. This feature helps you maneuver more safely around slowed or stopped cars in your path by using radar technology and external cameras to determine your distance from other vehicles. On this powerhouse, the newer models also have the Ford Co-Pilot 360 with new and innovative safety features. This system includes a Blind Spot Information System that can detect cars in your blind spot and alert you of their presence. This makes you more aware of your surroundings and makes changing lanes safer.
Ford Focus (2018 or newer)
Starting at: $13,000
View Inventory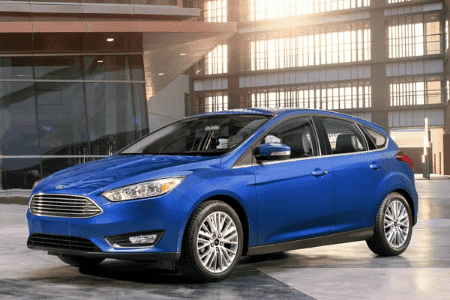 The Ford Focus is a sporty compact sedan that is ready to protect your teen driver. Active Park Assist provides guidance when navigating into tight parking spaces. It shows you the distance between you and potential obstacles. This feature cuts down on those classic parking lot fender benders that are common among teens. You can also find the Ford Focus for a bargain due to its discontinuance after 2018.
Ford Fusion (2017 or newer)
Starting at: $14,300
View Inventory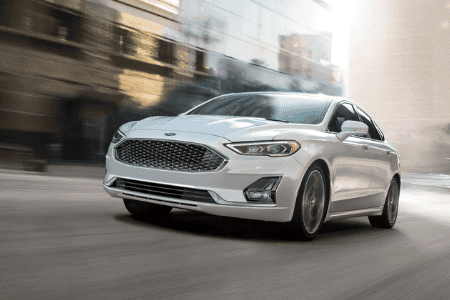 The Ford Fusion is an amazing choice for your teen driver due to its incredible safety ratings. The 2017 version of this practical mid-sized car was named an IIHS Top Safety Pick, receiving favorable scores on all crash testing categories. Included on the Fusion is a standard Rear-View Camera that allows for better awareness of your surroundings. Additionally, Rear Cross-Traffic Alert makes it safer to back out of parking spaces by alerting the driver of traffic behind them while the car is in reverse.
Ford Expedition (2017 or newer)
Starting at: $18,000
View Inventory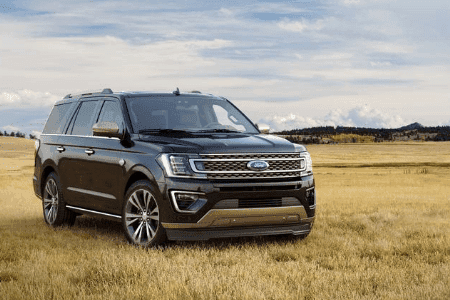 The Ford Expedition is our final pick for your teen because it manages to provide all of the amazing safety features that Ford has to offer, while also being an incredible adventuring machine. The 2017 version of the Expedition received a 5-Star Crash Safety Rating from the NHTSA, and its excellence has only continued in the newer models. This 8-seater is remarkably spacious, so you won't have to worry about a crowded interior cabin. Electronic Brake Distribution helps to maintain ideal control of the vehicle, even in rough conditions. If your teen craves some excitement after school, the Expedition can handle off-roading and can tow up to 9,300 pounds. They'll still have to adventure safely though because the Ford MyKey system allows you to manage their speed and view their miles driven through the reporting feature.
Finding the Safest Car for Your Teen
We chose these models because they combined popular safety features with practicality. Not only that, but all of these options are reasonably priced, so you won't have to invest too much in a car for a high-risk new driver. Browse our online inventory and see which one best suits your needs. When you find the perfect starter Ford for your teen, we offer free delivery at no cost to you!